BLOGS
Best Nothing Phone 2 Back Cover Cases!
by Zuri Vuong on Oct 27, 2023
Best Nothing Phone 2 Back Cover Case:
Did you hear the good news? The Nothing Phone 2 is now available in more locations than Nothing Phone 1! This is great news for those who have been eagerly waiting to purchase it. With its wider availability, you have plenty of choices for stylish cases and accessories to keep your phone looking cool and protected. Check out these Best Nothing Phone 2 Back Cover awesome case recommendations and be ready to rock your new phone!
We found that many of the cases are transparent due to the cool Glyph light on the backside. However, don't let their transparency fool you because these cases do not skimp on the protection they provide for your phone. So, you can protect your phone while still showing off its unique design. Hope this helps!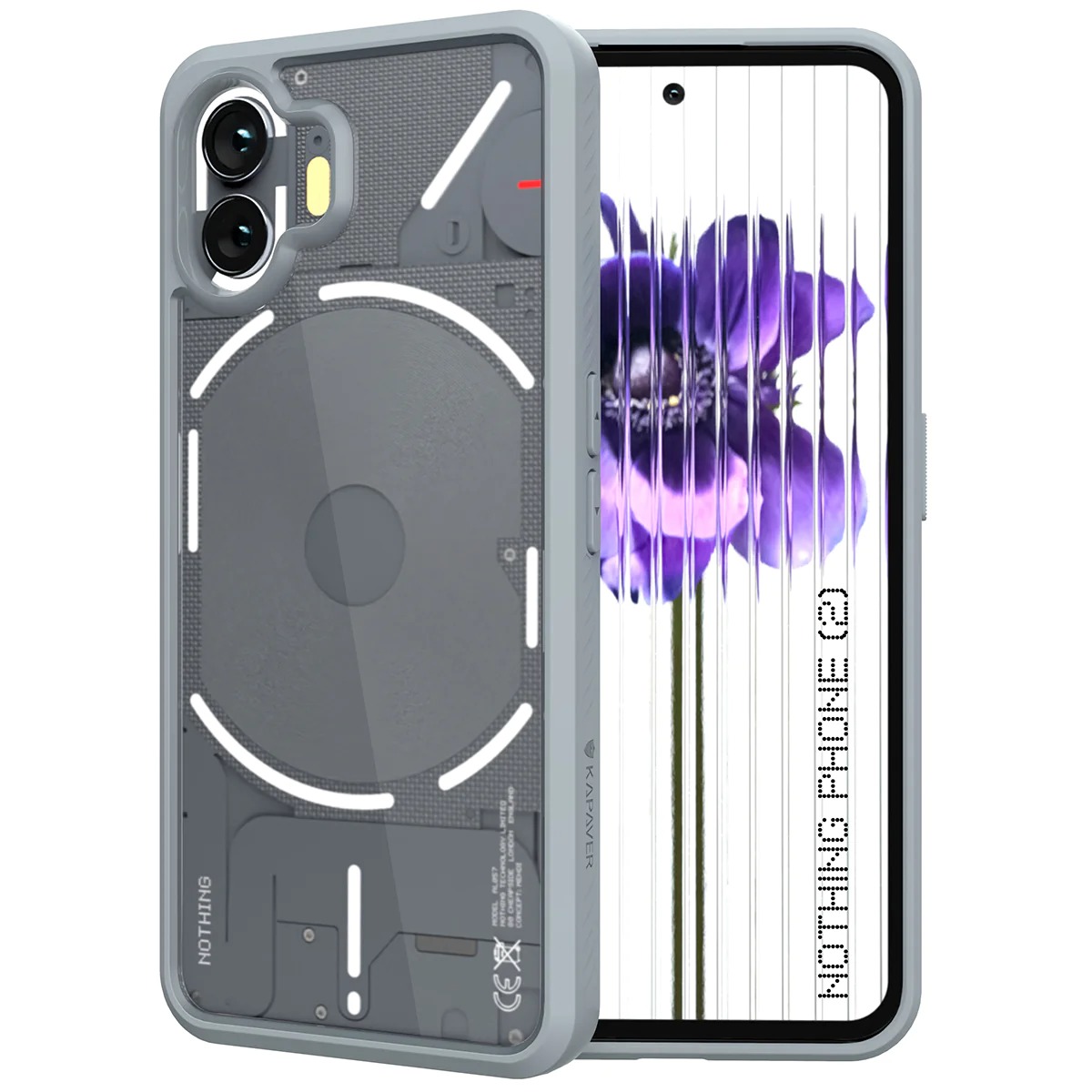 Kapaver Nothing Phone 2 impulse Gray Case is designed to provide unrivaled protection for your device, ensuring that it remains safe and secure at all times. It is crafted with precision and premium quality materials and offers a perfect blend of style and durability.
Buy Link - Click Here
Here are a few more colors you may like.
Buy Link - Click Here
Buy Link - Click Here
If you're a Nothing Phone 2 user, you're probably aware of the need to protect your device. Luckily, we've put together a range of the best Kapaver cases to ensure that your phone is kept safe and secure. Our top pick is the Kapaver Impulse Series, which not only provides reliable protection but also looks sleek and fashionable. If you're looking for a phone case that's both functional and stylish, we suggest checking out Nothing Phone 2 Case Collections. It's never been easier to keep your phone protected!